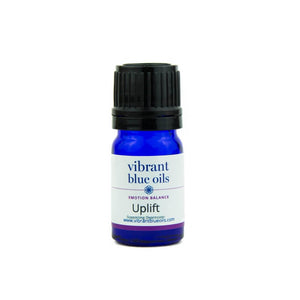 UPLIFT™ BENEFITS:  Alleviates Depression, promoting feelings of strength, courage, and protection. Uplift™ also supports optimal energetic alignment.
UPLIFT™ INDICATIONS:  Depression can be paralyzing, both mentally and physically.  It diminishes our vitality, joy and mental clarity.  Depression can also make it challenging to heal and grow as our thoughts are integrally connected with our health and well-being.
UPLIFT™ was specifically formulated with oils that assist in building courage, confidence, self-esteem and returning a sense of calm, joy and peace to our lives.  It inspires hope in those who have temporarily lost their optimism and helps users to overcome their fear and reclaim their potential.  When we have more courage to take on new things and/or change, we are better able to release old patterns that are not working for us.
It can also align the physical, mental and emotional energies of the body when applied to shoulders and/and feet.
HOW TO USE UPLIFT™: Designed for aromatic and topical use. If using topically, we recommend applying  2 -3 drops to the vagal nerve (behind earlobe, on mastoid bone) over heart, wrists, temples and forehead. To keep balanced and confident during the day rub 3 to 6 drops on the bottom of your feet each morning.  Always test on a nickel sized portion of skin first. Make sure your skin can handle the oil/blend before using.  Dilute to start or if any redness occurs.  For Aromatic Usage, hold the bottle under nose for 3 or 4 breaths.
WHEN TO USE UPLIFT™:  To aid with depression and overcoming fear, apply 2- 3 times daily or as needed.
INGREDIENTS: Vibrant Blue Oils Emotion Balance Uplift™ blend contains a proprietary formulation of organic and/or wild crafted essential oils of Frankincense, Blue Tansy, Roman Chamomile, Ylang Ylang, Lime, Mandarin, Lavender, and Rose in a base of fractionated coconut oil.
PRODUCT TIPS:
Apply after a massage or chiropractic adjustments to keep balanced and confident
Rub on wrists to ease anxiety and yield confidence.
Apply to temples or neck to bolster inner strength before a challenging interaction.
These statements have not been evaluated by the Food and Drug Administration. This product is not intended to diagnose, treat, cure or prevent any disease.
*You will be redirected to a third party website to make your purchase, but proceeds from your purchase still benefit the Who Is Carter Foundation.   Enter code BRAINPOSSIBLE10 at checkout for $10 off your order!