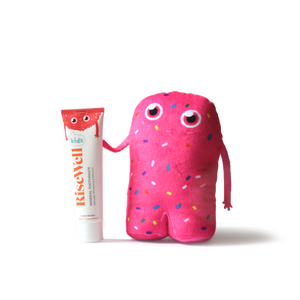 Make brushing your kids' teeth fun this holiday season. For a limited time only, RiseWell's monster has come to life!

This adorable, cuddle friendly plush serves as a reminder to always keep brushing and taking care of your teeth. 
It's the perfect combination of fun and healthy to give during the holidays!
*You will be redirected to a third party website to make your purchase, but proceeds from your purchase still benefit the Who Is Carter Foundation.