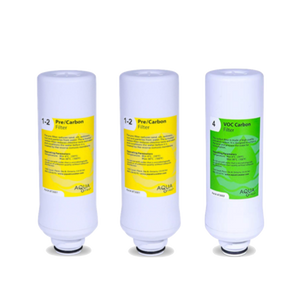 For use with the AquaTru Countertop Water Purifier:

A one-year combo pack - Includes 2 pre-filters and a carbon filter. That's $70.00 value!
Operating Parameters Temperature: Min 4°C. (39°F); Max 38° (100°F)
*You will be redirected to a third party website to make your purchase, but proceeds from your purchase still benefit the Who Is Carter Foundation.